The third full consortium meeting of Molière took place from 6th to 7th of March, as a follow-up from the previous meeting which took place in November 2022 and helped shape the use cases for the final year of the project. This time, Molière's partners travelled to the capital of Italy for a two-day in-person meeting hosted by OCTO Telematics, one of the responsible partners for the third use case of the project where the Proof of Mobility Service is being proved.
The meeting was used to discuss the current status of the project overall, built upon our very own Mobility Data Marketplace underpinned by blockchain technology and using geolocation data from GALILEO (the European Global Navigation Satellite System), still the primary objective of the project.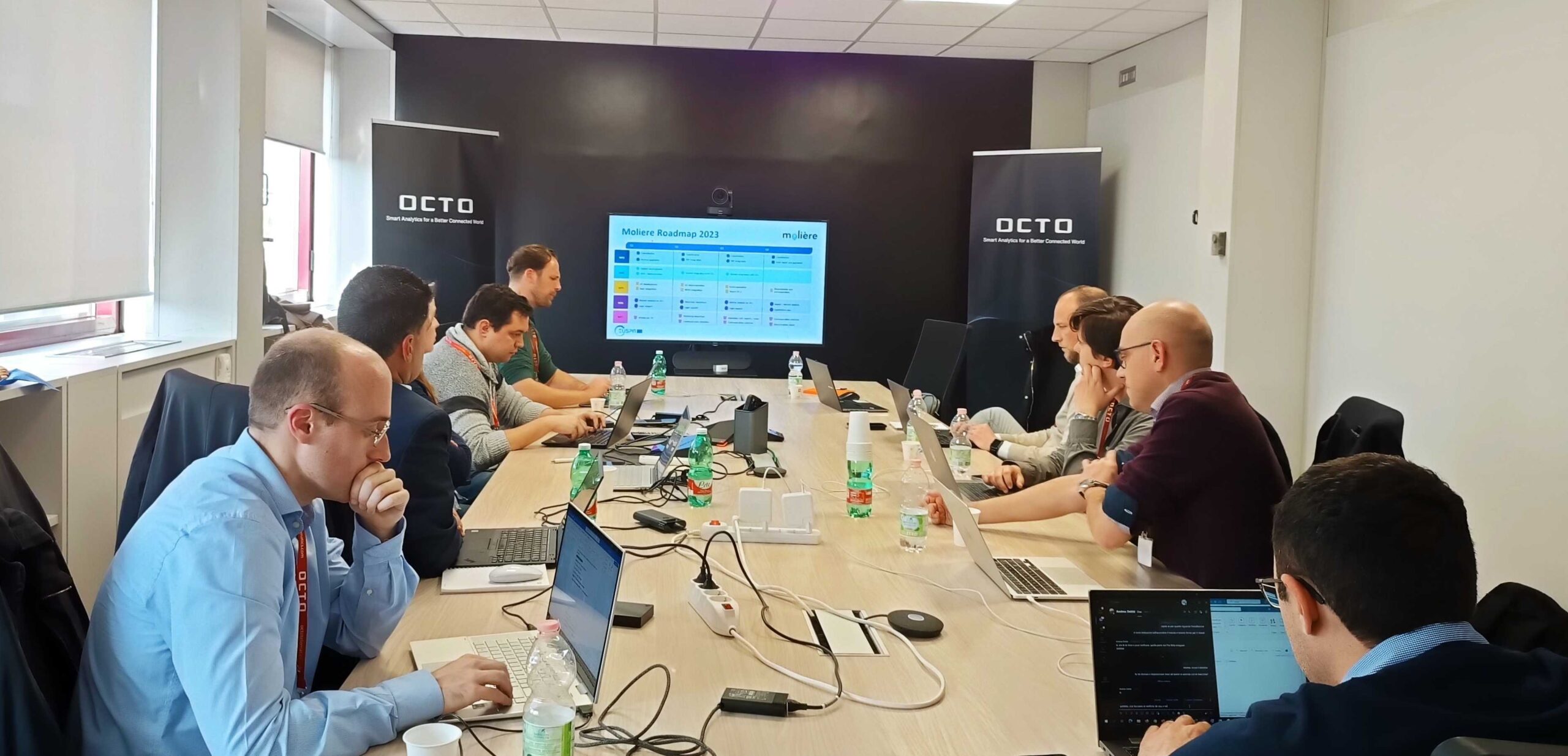 These two days were also the occasion to review the progress of each of the use cases in a very detailed manner, taking the opportunity to consolidate the set of well-defined KPIs that will allow the consortium to track and measure their development and success between April and June 2023.
A clear vision on the way of communicating the progress of the use cases along the upcoming months was additionally defined during an important part of the second day. As part of this, all events of the industry which relate to all the different topics that Molière covers were reduced to the most relevant ones. Partners are now pursuing continue being recurrent in the most important congresses and summits about mobility, IoT, blockchain, and sustainable transport among others.
As the highlight of the meeting, the planification and of a co-creation workshop based on the project use cases, and focused on Data Spaces and Blockchain, was announced and shaped among all attending partners. This in-person event is being initially planned for April 2023 and is expected to take place in Madrid. Further details will be soon announced across the different platforms of the consortium, so watch this space!
About Molière
Molière is funded within the EU Horizon 2020 programme as a 36 months project, with an overall funding of 1,9M received funding from the European Union Agency for the Space (EUSPA) under grant agreement No 101004275.